Clothes that lead
We make clothes that pave the way. Unafraid to be honest in all that we do, we revolt against speed by helping make a future that is sustainable and slow. We lead with balance, gentleness and compassion, setting the new standard for success in the future.
Learn more
Clothes that slow down
We make clothes for where the world is headed, compassionate to those who make and wear it. To us, slow is an exercise in goodness, an exercise in strength. The decision to make and live slow is a decision that benefits all.
Learn more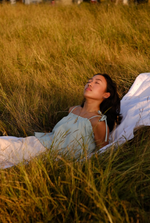 Clothes that welcome
We believe that sustainability is a team sport. So we happily welcome you, just as you are, as we leave no room for judgement. Inclusive in our clothes, our message, and our work, we welcome one and all to join us in a future that is for and by everyone.
Learn more